Reading Time:
3
minutes
👩‍💻 🤘 🔔 PPC news and articles from the last 7 days: more shopping results, end to ad set budgets, surfaces across google, bing ads rsa and kills avg position
MORE SHOPPING ADS AND IMAGE BUYING
A new way to find clothes, shoes and more on Search.
This week USA is getting more shopping results on mobile for generic searches of products.
"Search has always let you find links to different products and stores, but starting today and rolling out this week in English in the U.S., you'll begin to see clothes, shoes and accessories from across the web in one place on Search on your mobile device, so you can easily browse lots of different stores and brands at once."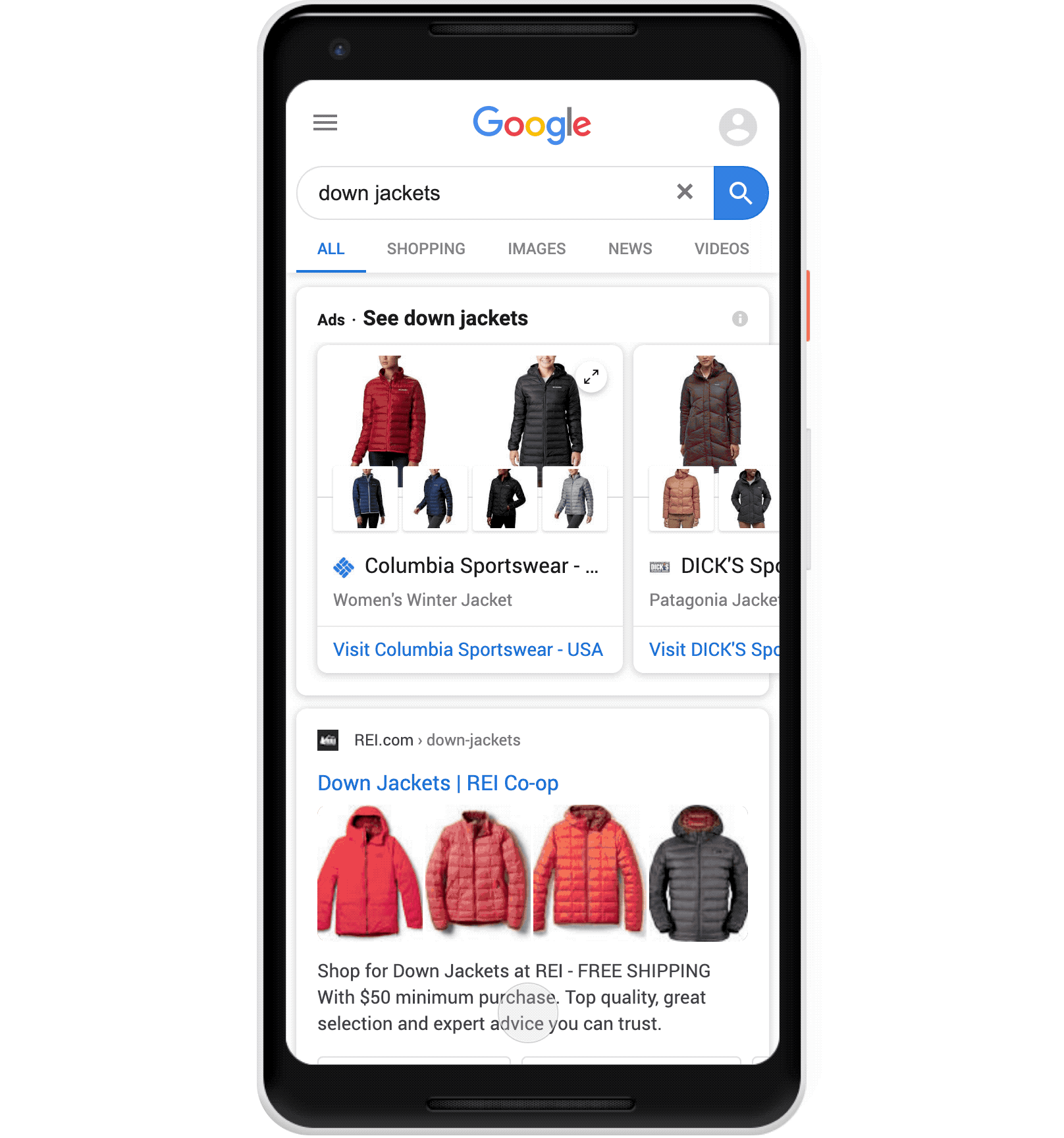 AD SET BUDGETS END
Facebook is removing ad set budgets in favor of campaign budgets. The change is to roll out in February so prepare accordingly.
SURFACES ACROSS GOOGLE
Surfaces across google means organic Google Shopping Ads free product listings in SERPs.
How to get there?
If you have (correct) structured data markup on your product pages.
If you submit a feed through Google Merchant Center.
Wanna get free shopping clicks?
PARALLEL TRACKING FOR VIDEO
Parallel tracking becomes mandatory for video ads. If this is a bizarre news for you it's been mandatory for other formats already for some time.
Deadline for video campaigns is March 30.
Advertisers can turn on parallel tracking by following the steps below:
Sign in to your Google Ads account.
In the navigation menu, click All campaigns.
In the page menu on the left, click Settings.
Click Account Settings.
Click Tracking.
Click the switch next to "Parallel tracking" to turn it on.
MICROSOFT ADS VS GOOGLE ADS
BING/MICROSOFT ADS RSA
Microsoft ads follow in Google Ads steps are roll out Responsive search ads.
aaaaaaaaaaaaaaaaaand it's gone
BING/MICROSOFT ADS ALSO DELETES AVG POSITION
What we can use instead:
Top impression share
Top impression share lost to rank
Top impression share lost to budget
Absolute top impression share
Absolute top impression share lost to rank
Absolute top impression share lost to budget
POINTY BOUGHT BY GOOGLE
Google bought Pointy – a tech device that through a quick bar code scan allows to sync in-store product data with online inventory.
🔎🛒🛍️ Google buys Pointy to offer more data from SMB in GMB and local inventory ads.https://t.co/4xYNL1KQbo via @sengineland#ppc #ppcchat #sem #googleads #shoppingads

— Grumpy PPC (@grumpyppc) January 15, 2020